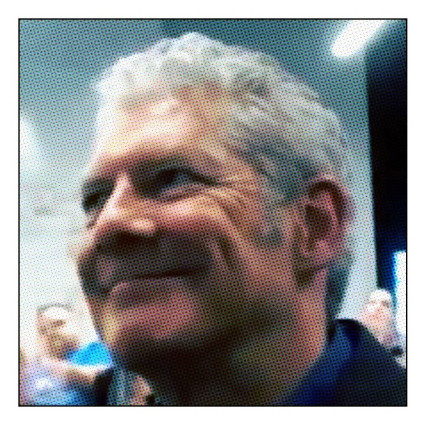 For over 30 years John has advised a wide range of organisations – corporations, government agencies, national associations, small businesses, charities – on their strategic communication needs.
John has an extensive background in public relations, strategic communication and stakeholder engagement with an intensive period for most of the past 20 years providing strategic communication services to many of Australia's leading special interest organisations.
He has comprehensive experience in the range of contemporary strategies and tools required to effectively outreach to and engage with stakeholders, networks and communities of interest
John has a passion and an affinity for communicating and promoting issues and programs which make a difference to Australia's social and economic landscape, particularly in a public purpose context.
john.wells @ cofluence.co
Connect via social channels
Old time social media
Old time social media
The New Global
Public interest communication
The New Local
The New Social
Mapping the road ahead
Creating a Gov Commons
SOCIAL MOBILISATION + MEDIA CAMPAIGNS
Sport Aid – Developed the first Malaysian 24-hr telethon as part of Asian region coordination
ECO – Founded Australian "Earth Communications Office" media/arts initiative with Olivia Newton-John, Phillip Adams and others. Hosted roundtables for media influentials with Dr Edward de Bono
PUBLIC COMMS FOR PUBLIC POLICY
ACOSS – Doubled media coverage for Aust Council of Social Service + produced strategic comms for National Roundtable and National Tax Summit
ALGA – strategic comms for local gov national peak
Native Title campaign – design + strategic comms for Sea of Hands public participation initiative
MEDIA EVENTS FOR PUBLIC ADVOCACY
UNDP NetAid – Mobilised cybercafes around the world in support of the initiative
Millennium broadcast – Creative development for "Millennium Live ('Humanity''s Broadcast')" – 24-hr media event in association with LOE Entertainment (UK) and Live Aid producer Hal Uplinger (US)
PUBLIC SECTOR + PUBLIC COMMS = PUBLIC SAFETY
RTA – Revitalised stakeholder engagement model and public communication campaign for road safety
LOCAL GOVERNMENT + TECH + CO-DESIGN
Red Tape Blueprints – Packaged + coordinated $9m Federal program for 43x Local Gov consortium
UN e-Cities – Produced co-design of 18-nation Asian initiative for UN Program on Governance (Seoul)
ParraConnect – delivered civic co-design for multi-sector city digital strategy
PUBLIC INNOVATION + WEB 2.0
Gov 2.0
– Extensive advocacy on connected tech for gov + citizen engagement (incl
Gov 2.0 Radio
)
NASA Space Apps
– Supported
global hackathon
through social comms and citizen reporting initiative
Open Gov
– Developed comprehensive Aust in-agency model + ran 
Accelerating Open Canada
STRATEGIC CONVERSATIONS
NSW Public Service Commission
– Co-designed + produced 
public sector innovation
 program
Event hosting
– chaired public conferences + forums for sector leaders
Innovative models
 for reporting +
'social knowledge' for better engagement
PUBLIC INNOVATION EVENTS & CHANNELS
GovCamp Australia
– Convened 'unconference' events (incl the first multi-city networked GovCamp across Australia)
Gov 2.0 Radio
– Co-producer & host, and developed the follow-on GovCampus online media channels
A selection of John's personal social stream is below. You can also see professional curation in the Cofluence streams.