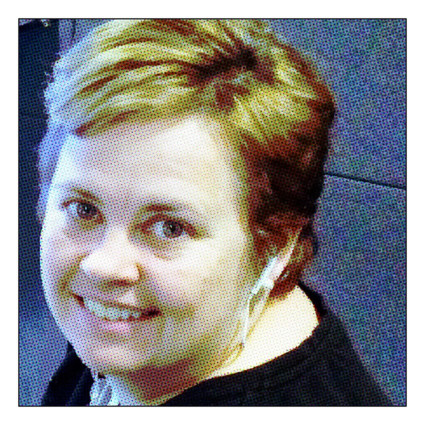 For over 15 years Allison has designed and led a range of major public governance and knowledge facilitation programs at local, state, national and international levels.
Allison has a diverse background in digital policy analysis and development, creative campaigns and communication, facilitation and workshop delivery as well as project and event management.
She has held a range of digital government and innovation advisory roles including as an expert adviser to international programs in Geneva, South Korea, India, Nigeria, Indonesia and South Africa.
allison.hornery @ cofluence.co
Connect via social channels
Local + digital
Local + digital
Networked + digital
Complexity + scale
Social comms
Complexity + scale
Convening voices
Convening voices
SECTORAL DEVELOPMENT
'Councils on the Information Superhighway' – Developed first guide to the Internet for Australian Local Government
National General Assembly of Local Government – Coordinated 700-delegate congress
SOCIAL DEVELOPMENT
Local e-Government advisory – International specialist Local e-Government advisory roles for CLGF and UNDP in India, South African local governments in Johannesburg and Nigerian central and local government in Abuja
CAMPAIGN COMMS
UNDP NetAid – Mobilised cybercafes around the world in support of the initiative
ACCC – Co-produced a 30-location narrowcast-based event on trade practices for small business
WHERE LOCAL MEETS DIGITAL
Local-e – Designed and led $6m Local-e project with 110 Councils
Red Tape Blueprints– Packaged + coordinated $9m Federal program for 43x Local Gov consortium, including award-winning Local SmartForms initiative
GLOBAL INNOVATION CAMPAIGNS
World Summit on the Information Society
– Designed + led social communication and reporting programs for ITU in Geneva
NASA Space Apps
– Supported
global hackathon
through social comms and citizen reporting initiative
FACILITATING MULTIPLE AGENDAS
UN e-Cities – Produced co-design of 18-nation Asian initiative for UN Program on Governance (Seoul)
ParraConnect – Delivered civic co-design for multi-sector city digital strategy
Strategic roadmaps – Multi-stakeholder programs for e-Planning, Location Intelligence + Open Gov
SOCIAL COMMS FOR GOV
GovCamp Australia
– Convened 'unconference' events (incl the first multi-city networked GovCamp across Australia)
Gov 2.0 Radio
– Co-producer & host, and developed the follow-on GovCampus online media channels
SOCIAL DEV INNOVATION
Public Sector Innovation Hub – Research and design of a public sector innovation program for government in Indonesia
A selection of Allison's personal social stream is below. You can also see professional curation in the Cofluence streams.